I thought I'd start a China thread off, where we can post our China-related bits and pieces. News/journal articles, pics & vids, links, own opinions, and discussion about anything to do with China are welcome.
Thought I'd begin with this interesting piece on how China have almost-silently wormed their way into the Middle East, and the growing influence they have in that region of the world.
Strange Bedfellows: China's Middle Eastern Inroads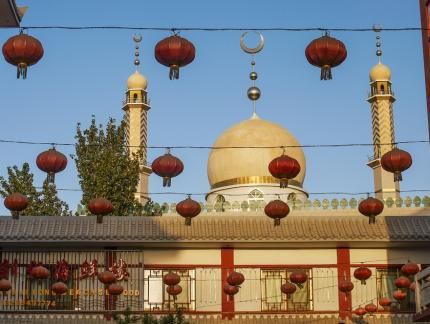 g]
_____________________________________________________
When China was first granted the contract to build the Grand Mosque of Algiers, I was surprised that a group like AQIM (Al-Qaeda in the Islamic Maghreb) didn't show their displeasure a little more vocally. The rumours of bribery, corruption, and less-than-great conditions for the working locals arose straight away. Although China is well-known globally as an oppressor of its own citizens, particularly its muslim Uighurs, it's also perceived and promoted as an anti-American behemoth, which may be capable of standing up to the world's sole superpower, or even defeating it. Trouble has already flared up over the Algiers mosque, and I wouldn't be surprised if AQ or another group, demolish the mosque or the Chinese residential areas with a huge bomb.
I'm very skeptical of the 1600+ Chinese employees who suddenly converted to Islam to allow access to Makkah and Madinah, undoubtedly the charade had the full backing of the corrupt Saudi authorities. The Chinese honeymoon in Algieria won't last. President Bouteflika will only be around for as long as his Western puppet-masters want him, and he'll go just as Qadaffi, Mubarak et al went before. I believe China has underestimated muslims in the Mid East and Africa, as their usual soft power tactics they employ don't seem to be filtering through, but I also think Chinese expansion into foreign territory will continue for now, along with the flow of money to bribe corrupt officials.