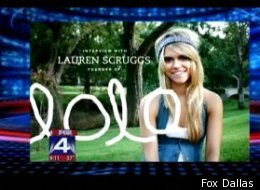 Source
A 23-year-old model and fashion editor is lucky to be alive after she accidentally walked into a small plane's propeller on Saturday.
Lauren Scruggs, of Plano, Texas, was getting off a small private plane after looking at Christmas lights around the area when she walked into the moving propeller, Fox Dallas reports.
Scruggs' left hand was severed, and she suffered eye, shoulder and head injuries. She is now recovering at Parkland Hospital in Dallas, according to ABC News.
The fashion blogger of Lolo.com (and celebrity interviewer -- she interned on the set of "Gossip Girl") underwent several surgeries over the weekend. The extent of her brain injury is unknown at this time, a family spokesman told ABC News.
---
Wildcard is awesome.