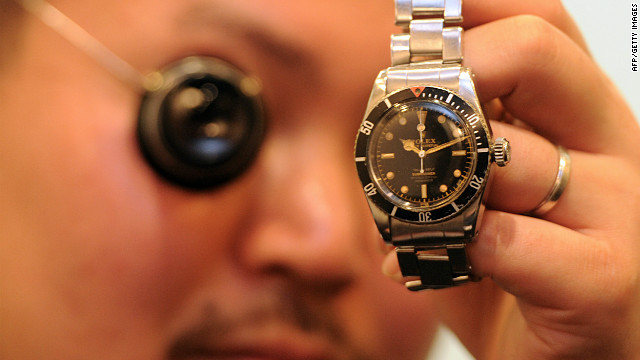 Quote:

Hong Kong (CNN)

-- China has banned advertisements for luxury products on its official state radio and television channels. The move is an apparent attempt to douse growing social frustration in the wealth gap between the country's rich and poor -- and to stop corruption conducted through luxury gift-giving.

Such ads had "publicized incorrect values and helped create a bad social ethos," said China's television watchdog, the State Administration of Radio, Film and Television (SARFT), reported Xinhua, the country's official state-run news agency.

The ban includes commercials for high-end watches, gold coins and rare stamps and comes on the eve of China's Lunar New Year celebrations that begin this weekend. The holiday, compared to Christmas in the West, is a time of intense gift- and money-giving.
Apparently there China's government is being motivated to 'get back in touch' with the people:
Quote:China's latest move follows a series of recent statements and decisions from top leaders exhorting Communist party officials to lead a low-key lifestyle to avoid imagery of a leadership out of touch with many of its citizens.
And it is all due to fear of social unrest:
Quote:In January, China's National Bureau of Statistics released an official Gini coefficient reading for the first time in ten years. The figure that measures a country's rich-poor divide was 0.474. A separate survey from December 2012 by China's Southwestern University revealed the country's 2010 Gini coefficient was 0.61.

A number over 0.40 indicates potential for social unrest, according to the United Nations.
The rich and powerful have always been afraid of us poor people
---
Wildcard is awesome.