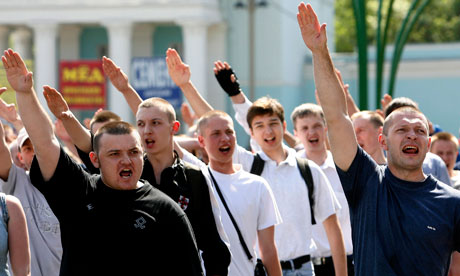 Quote:In November 2011 St Petersburg shocked the world. The legislative assembly approved, in its first reading, a bill which outlawed the promotion of homosexuality, transsexuality and paedophilia to minors. The passage of the bill provoked a quick reaction from local LGBT activists, who organised several protests against the initiative. It also mobilised the international community. The bill was condemned by MEPs, the US state department and thousands of people from around the world, who signed an online petition against its implementation.
WWW.GUARDIAN.CO.UK
This Russian anti-gay bill is nothing...
Nikolai Alekseev: You told us: If St Petersburg gets its way, the...
---
Wildcard is awesome.