Donna Summer Love To Love You Baby original long version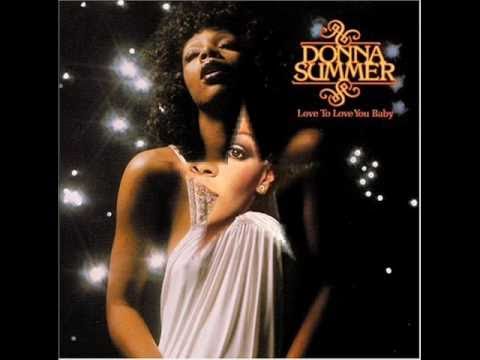 US singer Donna Summer, famous for disco hits including I Feel Love and Love To Love You Baby, has died at the age of 63.
Summer was one of disco's biggest stars and won five Grammy Awards.
Her family said they were "at peace celebrating her extraordinary life and her continued legacy".
Summer's collaborations with producer Giorgio Moroder helped define the genre, as well as having a huge influence on synth pop and dance music.
Stars including Madonna, Kylie Minogue and David Bowie were among the acts who acknowledged her influence.
Summer's is best known for the global hit I Feel Love
Summer had been living in Florida with her husband Bruce Sudano.
A statement from her family said: "Early this morning, we lost Donna Summer Sudano, a woman of many gifts, the greatest being her faith.
"While we grieve her passing, we are at peace celebrating her extraordinary life and her continued legacy. Words truly can't express how much we appreciate your prayers and love for our family at this sensitive time."
Born LaDonna Andre Gaines, Summer grew up in Boston and started singing in her church's gospel choir.
She began her professional career on the stage and joined the cast of a German production of the musical Hair in the late 1960s, prompting her to move to the country.
Her first solo record came out in 1971 but it was her work with the Italian synthesiser pioneer Moroder that led to her breakthrough with Love to Love You Baby in 1975 - the first of 29 UK top 40 singles.
Her expressive vocal style, coupled with Moroder's pulsating rhythms, made the song a big club and chart hit - as well as getting it banned by several radio stations.
Between 1978-80, her career hit its commercial peak when she enjoyed a string of US hit singles including Last Dance, MacArthur Park, Bad Girls and Hot Stuff