Wes geo hal,
A while ago I disliked BuzzFeed for their stupid, stereotypical videos.
However, this got me so fired up, I genuinely believe most, if not some, videos are deliberately fake.
As an Australian, more as a New South Welshman, this video could not make me go more mad as hell.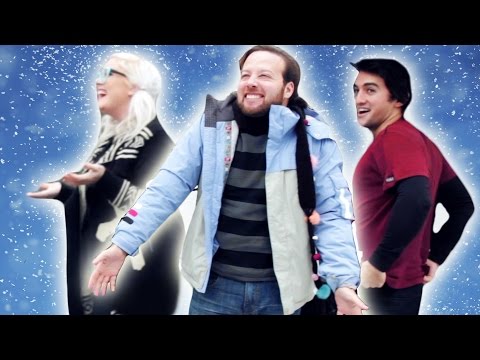 By the title, "Australian See Snow For The First Time", it shows three Australians, visiting snow, presumably somewhere in North America, where there is snow, they all react surprisingly for seeing snow for the first time.
This is ridiculous by suggesting all Australians have not seen snow. It snows regularly in alot of places in Australia, New South Wales, Victoria, Tasmania. Several key high places like the Snowy Mountains, Mount Kosciusko (highest mountain), Australian Alps, Mount Ossa, et cetera.
One of them says, "I do not even own pants". I wear pants during 60% of the year!
.......however, this bit got me mad. They displayed where they were from, one from Sydney and another from Central Coast, all places in New South Wales where it does not snow at much; although, they must not travel around Australia a lot. However, one was from HOBART! Tasmania! Of all places in Australia, Tasmania is the most likely; Mount Ossa (second highest) and other mountains in Tasmania has snow all the time during winter. Mount Wellington, 5 kilometres west of Hobart has snow on it during the winter. He must be a hermit to travel around the rest of Tasmania to see snow; the mountains in Tasmania are state attractions. Even on a very cold day during winter to look out the window and see snow fall on Mount Wellington is absurd.
Also, the same person said he is a 'surfer' and has done nothing but surfed his whole life. What is it with people thinking we Australians are all surfers. However, for him to be a surfer down in Hobart.....
Please reply if you agree or at least understand me... this got me really mad.
Wes geo hal,